AED 307
Fabric upholstery
Base in white PVC
High density foam
Delivery time 25 days
Product Sample will be available at our showroom from November 1st
Discover the epitome of comfort and style with the Cha19 Lounge Chair. This luxurious lounge chair is an embodiment of relaxation, designed to elevate your lounging experience. Here are the standout features that make the Cha19 Lounge Chair a must-have:
Plush Comfort: Sink into the soft cushions of the Lounge Chair, providing unparalleled comfort after a long day.
Elegant Design: Its elegant design, blending modern aesthetics with a touch of sophistication, enhances the ambiance of any space.
Durable Build: Crafted with high-quality materials, the chair ensures durability and longevity, promising years of enjoyment.
Versatile Use: Whether placed in a living room, office, or waiting area, this lounge chair complements various settings with its versatile design.
Easy Maintenance: The chair is low maintenance, with removable cushions and easy-to-clean upholstery for effortless upkeep.
Explore now at Highmoon lounge seating. The Cha19 Lounge Chair is an invitation to unwind and indulge in moments of tranquility. With its sleek lines, plush cushions, and enduring quality, it stands as a symbol of opulence and relaxation. Immerse yourself in its embrace, feeling the stresses of the day melt away as you sink into its sumptuous comfort. Experience a seating solution that not only exudes style but also prioritizes your well-being. Elevate your space and define luxury with the Cha19 Lounge Chair, a true blend of form and function. Invest in this exceptional piece of furniture and transform your space into an oasis of sophistication and comfort.
---
---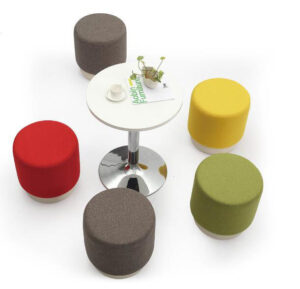 Additional information
| | |
| --- | --- |
| Color Option | Green, Grey, Red, White, Yellow |