Welcome to Highmoon, the premier destination for custom office furniture in Dubai. As a leading name in the office furniture manufacturing industry, we are dedicated to delivering unparalleled quality, innovation, and design excellence. Our cutting-edge factory in Dubai stands as a testament to our commitment to crafting bespoke office spaces that inspire productivity, comfort, and style.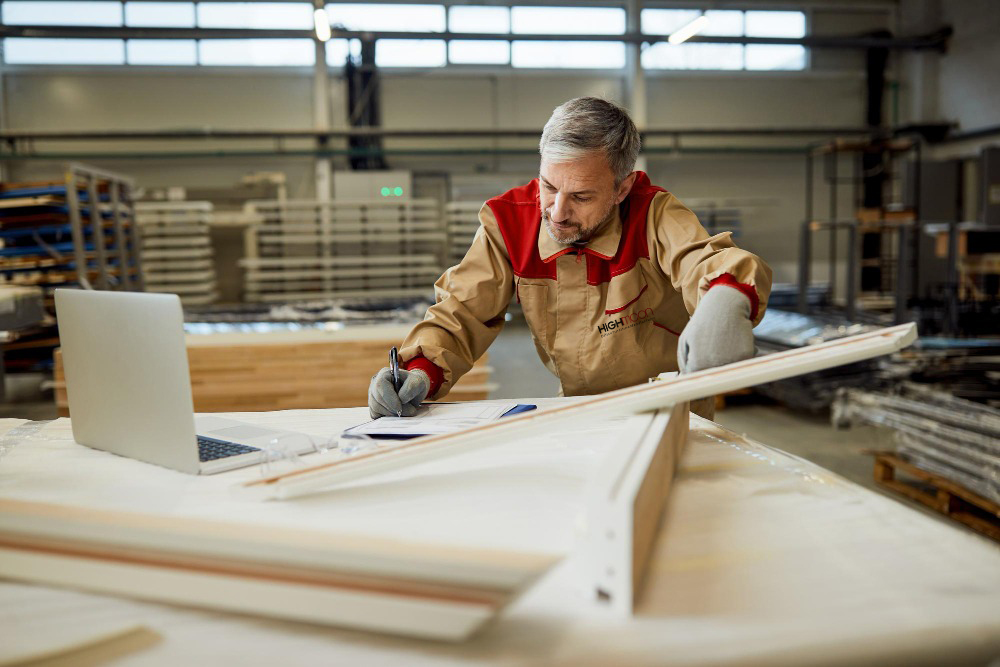 Craftsmanship and Expertise
Step into our Dubai factory and witness our expert craftsmanship firsthand. Our team of skilled artisans and craftsmen meticulously transform raw materials into exquisite custom office furniture pieces that perfectly capture your vision. Each creation that emerges from our Dubai factory is a masterpiece of precision, reflecting your organization's values and identity.
Innovation and Technology
Innovation is the driving force behind our operations. Our Dubai factory is equipped with state-of-the-art technology that seamlessly blends classic design with modern functionality. Leveraging advanced techniques such as CNC machining and 3D modeling, we create custom office furniture that seamlessly integrates into Dubai's dynamic work environments.
Customization and Collaboration
We recognize the unique requirements of each organization. That's why customization is at the heart of our Dubai factory's offerings. We provide a vast range of materials, finishes, and designs to tailor your custom office furniture to your specific needs. Our collaboration with clients, architects, and designers ensures that your Dubai office furniture embodies your brand and corporate culture.
Quality Assurance
Quality is our top priority. Every piece that leaves our Dubai factory undergoes rigorous quality checks, surpassing industry standards and exceeding your expectations. Our team of quality control experts meticulously inspects each component, guaranteeing that your custom office furniture is of the highest caliber.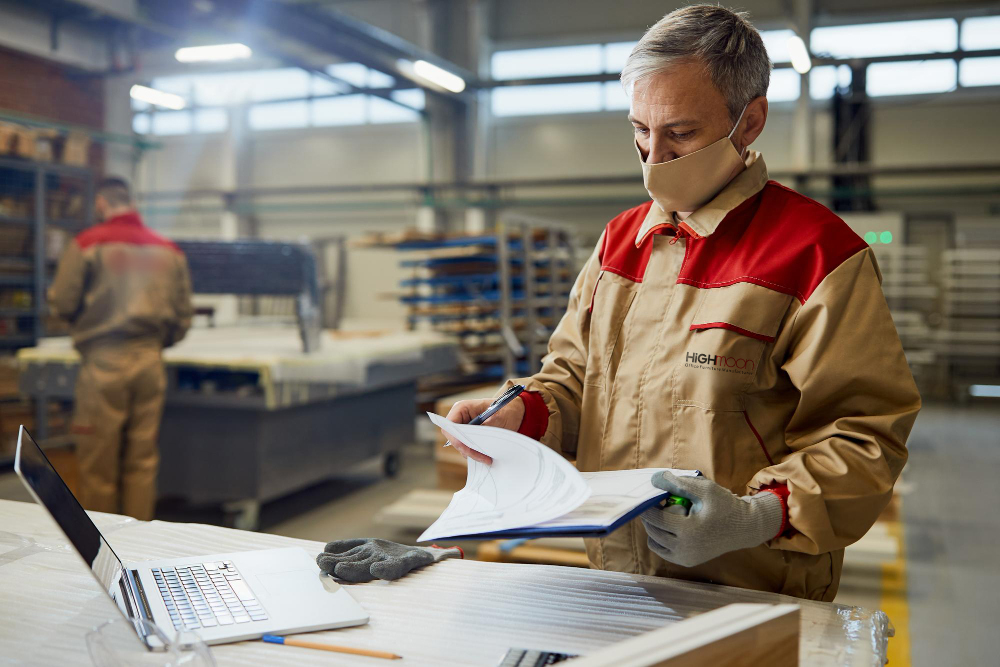 Sustainability and Responsibility
At Highmoon, we are dedicated to sustainability and responsibility. Our Dubai factory follows eco-friendly practices, responsibly sourcing materials and minimizing waste and energy consumption. We believe that creating a captivating workspace should not come at the expense of the environment, and our Dubai factory reflects this commitment to sustainable practices.
Comprehensive Solutions
From concept to creation, Highmoon offers comprehensive end-to-end solutions for custom office furniture in Dubai. Our Dubai factory produces an extensive array of furniture, including ergonomic chairs, modular workstations, conference tables, storage solutions, and more. With our attention to detail, you can focus on establishing a productive and captivating workspace in Dubai.