AED 769
PU upholstery
Moulded foam
Steel legs with powder-coated
Delivery time 25 days
Product Sample will be available at our showroom from November 1st
Introducing the Cha65 Lounge Chair, a masterpiece of modern comfort and style. Crafted with meticulous attention to detail, this lounge chair embodies the epitome of relaxation and luxury. Here are the standout features that make the Cha65 Lounge Chair a must-have in any sophisticated setting:
Elegant Design: The Lounge Chair boasts a sleek and elegant design that seamlessly blends with contemporary and classic interiors alike.
Supreme Comfort: Sink into unparalleled comfort with the plush cushioning and ergonomic design. That contours to your body, offering a truly relaxing experience.
Premium Materials: Made from top-quality materials. This lounge chair is built to last and endure the test of time, providing a long-lasting investment for your home or office.
Versatile Usage: Whether it's a cozy corner in your living room or a chic addition to your office, the Lounge Chair is versatile and adaptable to various spaces and settings.
Easy Maintenance: Cleaning and maintaining this lounge chair is a breeze, ensuring that it retains its beauty and appeal over the years with minimal effort.
Explore now at Highmoon lounge seating. The Cha65 Lounge Chair is not merely a piece of furniture but an embodiment of refined taste and sophistication. Indulge in its luxurious embrace, and elevate your space with an aura of opulence and relaxation. Don't miss the chance to own this masterpiece—experience the pinnacle of leisure and style today with the Cha65 Lounge Chair.
---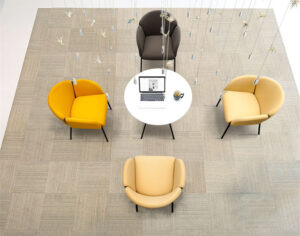 ---
Additional information
| | |
| --- | --- |
| Color Option | Grey, Off White, Orange |